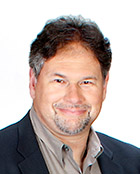 Todd Wille (CFO, COO)

Todd is responsible for executing the Company's strategy and day-to-day operations.
Todd is a seasoned business executive with 30 years of executive management in operations, finance, accounting, sales and marketing having successfully founded and operated several companies. He has completed a dozen acquisitions and raised debt and equity capital, including an IPO. Todd was CEO of Unify Corporation (2000-13), a NASDAQ-traded global software and services company where he led a turnaround growing revenues from $15M to $45M. Since 2013, he has either founded or joined as an initial executive the following companies: Bluon Energy LLC, Composer Solutions LLC, Accident Recovery Solutions LLC and Entransco Energy LLC. Todd began his career at KPMG Peat Marwick and is a CPA (inactive CA license). In 2008, he was named Best Turn Around Chief Executive in America by the American Business Awards (ABA).
Todd has significant experience as a proven operator and financial executive. Todd holds a B.A. degree in finance, accounting and computer sciences from Wartburg College (1985).