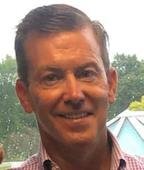 Peter Pronovost (Co-Founder, Chief Science Advisor)

Dr. Peter Pronovost, MD, PhD, FCCM is an internationally recognized patient safety pioneer, physician, scientist, author, researcher and speaker.  
Dr. Pronovost currently serves as the Chief Transformation Officer at University Hospitals in Cleveland OH and as an Advisor to the Deputy Director of the Department of Health and Human Services (HHS). As Senior Vice President for Patient Safety and Quality at Johns Hopkins, Dr Pronovost created the acclaimed evidenced-based medicine (EBM) safety intervention program called the "Keystone Project", which was the largest intensive care unit (ICU) improvement project in the world for reducing blood stream infections.  Based on the success of this program, it was expanded nationwide by the quality division of HHS.  In 2008, he was named in Time magazine's 100 most influential people in the world for this scientific work which has saved thousands of lives and earned him high-profile accolades, including receiving a coveted MacArthur Foundation "genius grant".