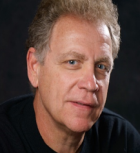 Randy Hunter (Chief Experience Officer)

 Randy is responsible for executing the Company's strategy and driving adoption for ShareSafe clients.
As a highly accomplished brand and marketing C-level company leader, Randy will develop and drive branding-based initiatives that elevate ShareSafe to market prominence. Over the last 9 years, Randy served as President of Agricola Management, a Nashville-based licensing, marketing, media and management company developed with Scripps Networks Interactive (now Discovery Networks) to create and bring to market HGTV HOME products. Randy co-founded and was a partner at Agility Marketing Group, a Nashville-based hybrid branding, marketing, research, and strategy agency for healthcare, horticulture, entertainment, and national restaurants groups. He also served as National Sales & Marketing Director for Interactive Media Services a new media web technology company, and as VP Marketing Services for Graphic Industries.