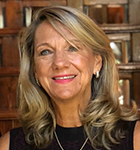 Susan Stiegler (VP of Public Health)
Susan provides leadership in executing business partnerships within the public health and community health sectors for ShareSafe.
Prior to joining the company, Susan served as the Assistant Health Officer for the Mobile County Health Department. Over her public health career, she wrote, interpreted, procured, and set up compliance measures for over $20M in federal grant funding for Mobile County. Additionally, Susan was responsible for the overall management and operations of a large Public Entity (15 FQHCs, 500 staff, and a $45M budget) and deployed AthenaHealth EHR across Mobile County
She received her Bachelor of Science undergraduate degree in Nursing from The University of South Alabama and her Masters in Public Health from Auburn University.