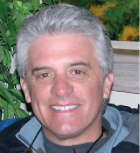 Robert Hanson (Co-Founder, CEO)
Robert created the technology vision and oversees the strategic direction, business development and operations. Robert also serves on the Board of Directors.
Robert has wide-ranging experience building and advancing successful companies in the healthcare and technology industries. He has worked with organizations from initial startup phase to market leadership. Prior to founding ShareSafe, Robert created DocuSys, Inc., an anesthesia information management system and integrated drug delivery company. DocuSys was the first to digitally merge clinical documentation with drug delivery in the surgical arena, which significantly improved patient safety and documentation. As founder and CEO, Robert was successful in positioning the company as a market leader and the fastest growing company in the AIMS space. During his tenure, DocuSys executed business and clinical partnerships with several of the leading physicians and healthcare institutions in America, such as the University of Pennsylvania, Johns Hopkins University and Emory University. Under Robert's guidance, the company also executed strategic alliances with some of the largest IT corporations in the healthcare industry. These alliances positioned DocuSys to be selected by more perioperative vendors as their exclusive AIMS partner than any company in the industry.
Prior to founding DocuSys, Robert spent nine years at Vital Signs, the market leader in anesthesia/critical care products, where he provided leadership that advanced the company's growth from $12 million to over $90 million in revenue. The company was eventually sold to GE for $860 million.
Robert earned his Bachelor of Science with a Minor in Marketing from the University of South Alabama.