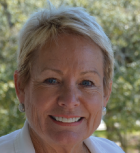 Teecie Cozad (SVP Solutions)
Teecie provides leadership and oversight of product development, assists in developing and executing the company's strategic plan, and refines and improves the products' value proposition.
Teecie's diverse background ranges from critical care nursing to overseeing product development of medical devices and clinical information systems, to leading marketing efforts for a Fortune 500 company. Her credentials include leadership in design, development and product rollout, as well as end-user experience and utilization.
As Vice President of Marketing and Product Management of DocuSys, a market-leading Anesthesia Information Management System (AIMS, acquired by Merge Healthcare Incorporated [NASDAQ: MRGE] in 2010), Teecie established the strategic and clinical direction of the company's solutions, emphasizing high impact areas such as patient safety, pay-for-performance, quality measures and medical error prevention. During her tenure with DocuSys and Merge, she helped position the product as a best-in-class product in the AIMS space. Before joining DocuSys, Teecie held numerous executive positions with Vital Signs, a leading manufacturer and marketer of anesthesia and critical care products and practiced critical care nursing in Mobile.
Teecie earned a Bachelor of Science from the University of South Alabama and attended Rutgers University's MBA program.